Ok, so today's round-up isn't directly inspired off of one craft or product, just a general idea: my bedroom. These are a bunch of projects that I hope to one day have displayed on my walls. But until then, enjoy them in this post:)

Ok, so I've always wanted a hanging canopy in my room. Just never happened. But this idea is brilliant!
Lowe's
just used a hanging flower pot for the top! So simple, I really can't resist doing this:)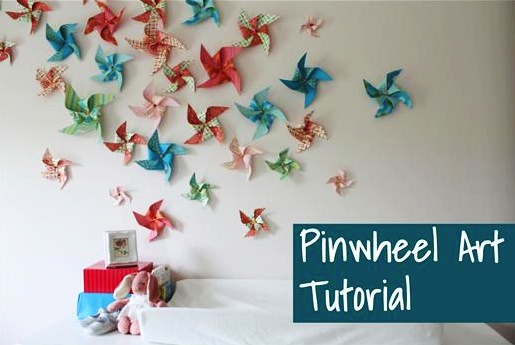 How about this pinwheel wall? So cute! Kelly @
View Along the Way
created this as a guest post for the
Frugal Girls
......how perfect for her little girl's nursery!
As a crafter, I'm always looking for more ways to store.....er I mean display........my projects in a cute way. These
drawer shelves
are perfect!
Ok, so this
ruffled bean bag
isn't exactly a DIY........yet. Maybe one day I'll figure out how to do this. Perfect for a little reading in the corner of my room.
Anyone who has talked bedrooms with me knows how I'm loving
string art
. Seriously, so many new twists that every wall is begging for this.
Book shelves
......taken to a newer meaning. Antique stores are calling my name.
If this is not enough inspiration for you, I suggest that you take a look at my "
Dream Bedroom
" board on
Pinterest
:)
~Kelsey